News Archiv
Unsere News vom 05.09.2013
Solaia und Opus One 2010
Die Journalisten sind sich einig: sowohl der 2010er Solaia, wie auch der 2010er Opus One gehören zu den besten Jahrgängen, die von diesen beiden Weinen je auf Flaschen gezogen wurden!
Beide Spitzenweine sind dieser Tage auf den Markt gekommen und wir können anbieten:


"One of the highlights among the more recent releases, the 2010 Opus One is flat-out gorgeous. Dark cherries, plums, graphite, cassis and pencil shavings are all woven together in a fabric of notable class and elegance. The 2010 stands out for its exceptional minerality, tension and pure power. Readers will have to be patient. This is a picture perfect rendering of this great Napa Valley Cabernet Sauvignon vintage."
97/100 Punkte

2010 Opus One - Mondavi Winery 0,75l. 225,00 €
Auslieferung im November 2013


"The 2010 Solaia is even better than the Tignanello. Here, too, it is the wine's energy and sheer vibrancy that stand out most. Blackberry jam, graphite, tar, espresso, violets, crushed rocks and spices all take shape in the glass. The 2010 is a wine I have followed since its infancy, and it has never failed to deliver the goods. Earlier this year I had a chance to taste every vintage of Solaia back to the inaugural 1978. It is still early, but there is little question the 2010 is one of the greatest - if not the single greatest - Solaia ever made."
97+/100 Punkte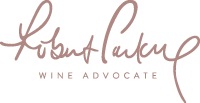 "The 2010 Solaia puts on an incredible show that hits all the senses and keeps your unyielding attention for as long as there is wine in the bottle. There are various ways to d escribe the bouquet. First, is the wine's sweet side, as this beautiful 75-20-5 blend of Cabernet Sauvignon, Sangiovese and Cabernet Franc delivers ripe cherry, black currant, baking spice and dark chocolate. After that, the wine becomes redolent of tobacco, balsam, bay leaf, rum cake and dark licorice. The bouquet is all encompassing and complete. A firmly structured backbone is padded generously by the fleshy richness of its consistency. This is a gorgeous wine that will age for decades.
The past 12 months mark one of the most exciting times in the long, long history of Antinori. Marchese Piero Antinori and his daughters inaugurated their monumental winery in Bargino, about 20 minutes from Florence in late 2012 after a series of last-minute preparations and sleepless nights. Winery doors officially opened to the public in 2013. It would be impossible to exaggerate to grandeur of this sprawling, multimilli on-dollar underground edifice. Angelo Gaja told me at the opening that Antinori's new winery is the most revolutionary event in modern Italian wine. I agree. With a museum, restaurant and tasting area, it represents Italy's most ambitious effort yet to make wine the ultimate destination."
97+/100 Punkte – Trinkreife 2015-2040

2010 Solaia - Antinori 0,75l. 195,00 €
Auslieferung im November 2013